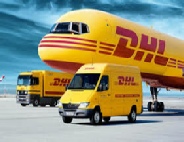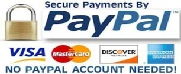 Competitivo Tienda online en el corazón de la Costa del Sol




Ver Carrito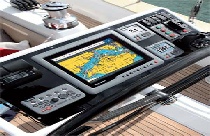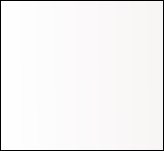 No calibration required!
Engineered for simplicity, Evolution autopilots eliminate the need for complicated set up and calibration. Once Evolution is installed, getting started is as easy as switching the autopilot on.
Thanks to the intelligent EV sensor core, the autopilot automatically evolves and adapts to your vessel's steering characteristics without any user adjustments.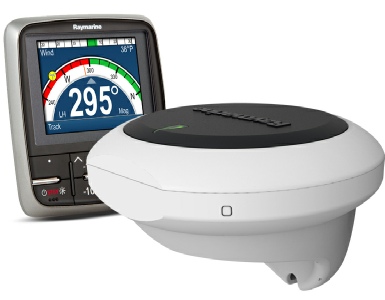 Evolution AI™
The culmination of Raymarine's 30 years of autopilot expertise, FLIR Systems research and development, and advanced aerospace guidance technology, Evolution AI™ control algorithms deliver a new level of accurate autopilot control.
This innovative breakthrough in autopilot intelligence enables Evolution autopilots to perceive their environment and then instantly calculate and evolve steering commands to maximise performance. The result is precise and confident course keeping, regardless of vessel speed or sea conditions.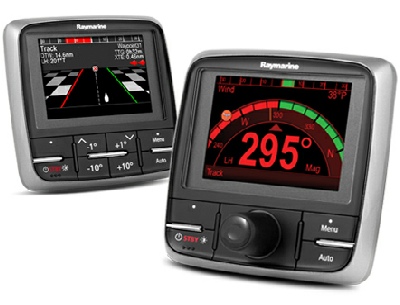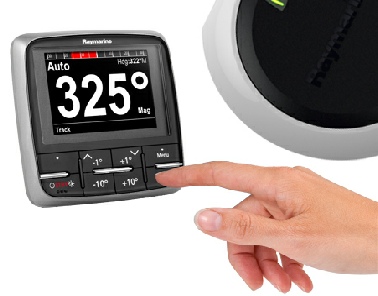 Race, cruise, or fish - Evolution will take command!
No fuss, easy to install and robust - the Evolution autopilot combines Raymarine's autopilot expertise, FLIR Systems' R&D, and advanced aerospace guidance technology to create Evolution Ai control algorithms that deliver a new level of accurate autopilot control.
Small sail and RIB owners can take advantage of the EV-100 autopilot systems which are installed in the cockpit while larger vessels can opt for an inboard/outboard autopilot that suits their steering system and displacement

The p70 and p70R Autopilot Control Heads
Complete your Evolution autopilot system with a p70 or p70R autopilot control. The p70 and p70R control heads feature vibrant colour displays and are powered by Raymarine's intuitive LightHouse user interface.
LightHouse organises all options into simple menu structures and with Evolution's quick setup process you will be up and running in minutes.

Designed for sailing yachts, the p70 offers simple 1 and 10 degree direct course change push buttons.
The p70R features a rotary dial control for power boaters. Use the rotary dial for menu and course changes or activate power steer mode and steer manually right from the p70R.
Explore the Products
Autopilots consist of three main components: a drive mechanism, a course computer/processor, and a control head.
Drive units Evolution Autopilot Control Heads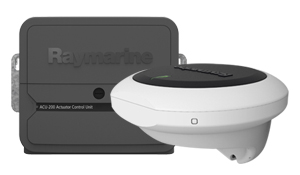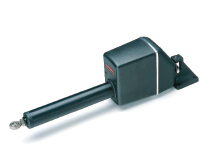 More Info
More Info
More Info