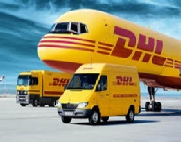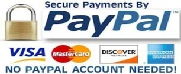 Competitivo Tienda online en el corazón de la Costa del Sol
Ver Carrito






















Diameter Breaking Load Kg

Very low-stretch line for halyards, spinnaker and genoa sheets. An extremely light and durable high-performance rope with abrasion resistant braided cover and inner cover, and specialised core of coated Dyneema® SK78.
• working stretch < 1.5%
• extreme break resistant, light and durable
• 30% more abrasion resistant than conventional Polyester
• LIROS-Heat-Stretch-System







Diameter Breaking Load Kg

A new product designed for the highest level of competition, which has been used by some of the best Americas Cup Teams also on the Vendée Globe and other Grand Prix events. The core is the same colour as the cover. LIROS Racer Pro has been designed to be particularly effective when used without the cover. The cover and the core work equally well on winches and clutches. Racer Pro is ideal for both sheets and halyards.
Cover Polyester
Core Dyneema®
Construction:
Cover: Polyester high twisted 32-plaited Core: Dyneema® SK78 with XTR-Grip-Coating coloured Construction: 6 + 8 mm 24-plaited
from 10 mm 32-plaited




Diameter Breaking Load Kg
The LIROS 100% pure Dyneema® rope with the latest technology in coating technology. The pre stretched 12-braid is extremely easy to splice. Impregnated with a special PU, the resistance to abrasion has improved more than 75%. The pre stretching process further improves the overall performance of the LIROS D Pro. These two treatments combined with the fact it is a pure Dyneema rope offer improved performance by as much as 70% over a conventional polyester covered Dyneema. A multi purpose rope with many applications across every sailing yacht. Ideal replacement for stainless steel wire.
• Stretch characteristics <1%
• best choice for all applications with extreme loads
• high UV light resistance
• easy to splice with an extra cover it can be used individually
• very high breaking strength at smallest diameter and lowest weight
• LIROS-Heat-Stretch-System